It's no secret that I really love the native pony breeds. I think we are incredibly lucky in the UK to have so many wonderful ponies.
But of all the natives, I have a soft spot for the brown ones with the mealy muzzle: the Exmoors! That is why I'm so happy to tell everyone about the Exmoor Pony Webzine – an online resource for anyone who would like to learn more about the breed.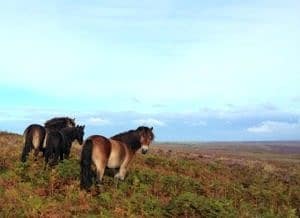 Sadly, Exmoors are often overlooked in favour of more populous breeds, despite their versatility and endearing disposition. There are currently only a few thousand Exmoor ponies in existence globally – though this is an improvement on the 50 or so that made it to the end of the Second World War, and speaks volumes about the stubborn dedication of breeders and enthusiasts who sought to keep the breed alive.
So today's blog post is about supporting others who are making an effort to increase the profile of this unique breed. As more people come to know about Exmoor ponies, their remarkable history, personality, and physical characteristics, and the many disciplines that they can excel in, perhaps more people will want to own one… And if enough people fall in love with the Exmoor pony – as I am sure they will – we might finally be able to secure this rare breed's future and truly bring them back from what was once the brink of extinction.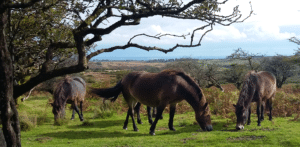 I hope that Good Horse can do more to promote the Exmoor pony and other native breeds in the future. So until next time, go visit the Exmoor Pony Webzine! They publish articles covering diverse topics, ranging from the adventures of individual ponies to showing tips and tricks, and much, much more! You never know – maybe you'll decide one of these hardy, beautiful and versatile ponies is the right horse for you!